Kenny G - Over the Rainbow(1).mp3
Today I would like to dedicate my page
to all the graduates out there.
Young and old, congratulations
on a job well done.
A big congratulations to our granddaughter
Julia in Florida. Go get em girl!

And as I reflect -- I look forward to a new adventure.
Pages to be written and I will do so with good things
and follow the wisdom of people who have been a
constant guiding light to help me along my way.

Yepeee - we did it, we made it - smiles deserved!


And I hold beauty in my hands with excitement for my future.
Holy cow! Would you look at that!
Why oh why can't I? I DID! Bless her!
What do you see? Happiness for sure.
Expressions of determination and hope
for a successful future.
Now, just look at me!
Look out world, here I come!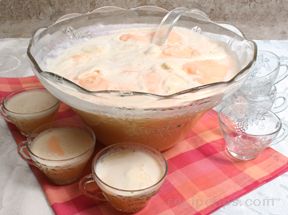 Ice Cream Graduation PunchServes about 40
Ingredients
12 ounces frozen lemonade concentrate, thawed

6 ounces frozen orange juice concentrate, thawed

9 cups water or lemon lime soda

5 pints orange sherbet

1 quart ice cream - vanilla
Container

: large pitcher or punch bowl


In large serving bowl or pitcher, combine concentrates and water.
Gently add in sherbet and ice cream.
Break into small pieces with a spoon.
Stir to partially melt.
Note: instead of water, you could use lemon lime soda.
Thank you for joining me again today and of course all the continued
words in email and my guest book. If you know of someone who is or has
already graduated, please do share my page. Today I have my PET scan
at the cancer center and hopefully this will be another hurdle that I
will jump right over and they can find out just what those 3 areas are
and treat them - and I can get on with the treatment schedule
already set up for me and get on with getting this put behind
me and plug forward with my life. Wish me luck. Sigh ...
Join me again tomorrow!!
I will welcome in the weekend and close out the month of May.
As I always think to myself, where did the days, the weeks and the
month go?! Time waits on no one. Have a good day, be safe and
always aware of everything and everyone around you.
And now till another
time, I always wish ...

♫ ♪ HAPPY TRAILS TO YOU ♪ ♫
"Thank You for voting for me."
Below are Awards I have received!

Copper for 100 votes 2-19-13 Pewter for 300 votes 2-22-13



Bronze
for 1,000 votes
3-8-13
Silver
winner for 2,500 votes 4-22-13
Disclaimer - Please read ..
Everything on my pages is obtained from talented others
and the Internet, including Face Book, Yahoo Groups and
friends. I do not claim anything to be my own, nor do I always
know where things originated from because of the
many various places and people that I receive from.

If I have posted something that should be given credit,
it is not out of neglect or disrespect.

I simply was and am not aware because again of the

many resources I obtain my pictures and information from.

No copyright infringements are intended by the use of
anything on my pages. In accordance with Title 17 U.S.C.
Section 107, any copyrighted work on this website is
distributed under fair use without profit to those who
have expressed a prior interest in receiving the
included information for non-profit research.

This includes the music.

It is to be enjoyed on this website
for evaluation purposes only and again no financial gains
are to be made by its distribution. Songs are copyrighted
to their respective companies and artists.

~* ~ I do accept donations ~*~

Donations are not used for anything other than
to help defray the costs of maintaining my website fees
and costs. I do not gain any monies for any other purpose.
If you enjoy my pages and would like to help me in this
area, just email me or simply click below for PayPal.

PayPal accepts all major credit cards and debit/credit
cards and is safe to use. You do not have to have an
account. Thank you for reading.
Click Here


And last but far from least -- I find this totally
amazing that I have reached so much of
the world. The below map indicates the
location of visitors.
WOW! Just look at all of you!!