Chuck Wagon Gang - I Love To Tell The Story.mp3
Many of you email me to join my list. To continue to be
informed of any changes and to receive a reminder when a
new page is published, follow below. Thank you.

♪ Christian Music for you today ♫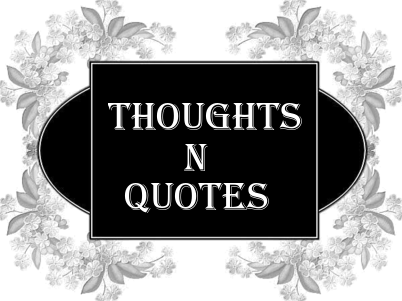 It's not your talent or the gift at birth,
It's not your bankbook that determines worth,
It's not the color or the texture of your skin,
It's your attitude that lets you win.
~ Unknown

Success lies not in the result but in the efforts,
being the best is not important.
Doing the best is all that matters.
~ Unknown

Strawberry Cream Cheese Cobbler
1 stick ( 1/2 cup) butter
1 egg, lightly beaten
1 cup milk
1 cup all-purpose flour
1 cup sugar
2 teaspoons baking powder
1/2 teaspoon salt
2 quarts whole strawberries, capped and washed
4 ounces cream cheese, cut in small pieces
Preheat oven to 350 degrees. Melt butter and pour into a 9-by-13-inch glass baking dish. In a small bowl, mix together the egg, milk, flour, sugar, baking powder, and salt. Pour directly over the butter in the baking dish, but do not stir.
Add the strawberries, arranging in a single layer as much as possible. Sprinkle cream cheese pieces over strawberries. Place in preheated oven and bake for 45 minutes, or until top is golden brown and edges are bubbling. (Crust rises up and around the fruit, but fruit will still peek out of top.)

Copper for 100 votes 2-19-13 Pewter for 300 votes 2-22-13


Bronze
for 1,000 votes
3-8-13
Silver
winner for 2,500 votes 4-22-13
GOLD
winner for 5,000 votes 7-27-13
Hello everyone. I struggle to get pages out it seems. Just when
I get on a roll, something pops up and my time just is not there.
I would like to ask everyone for prayers for my mother. Her cancer of
7 years ago has returned, she has surgery tomorrow, so the both
of us are on this mission and this journey and we will rise and
be okay. Thank you everyone. I hope to publish soon again.
Be safe, be always aware of everything and everyone around
you -- have a good Wednesday.

And now till another
time, I always wish ...

♫ ♪ HAPPY TRAILS TO YOU ♪ ♫
Disclaimer - Please read ..
Everything on my pages is obtained from talented others
and the Internet, including Face Book, Yahoo Groups and
friends. I do not claim anything to be my own, nor do I always
know where things originated from because of the
many various places and people that I receive from.

If I have posted something that should be given credit,
it is not out of neglect or disrespect.

I simply was and am not aware because again of the

many resources I obtain my pictures and information from.

No copyright infringements are intended by the use of
anything on my pages. In accordance with Title 17 U.S.C.
Section 107, any copyrighted work on this website is
distributed under fair use without profit to those who
have expressed a prior interest in receiving the
included information for non-profit research.

This includes the music.

It is to be enjoyed on this website
for evaluation purposes only and again no financial gains
are to be made by its distribution. Songs are copyrighted
to their respective companies and artists.

~* ~ I do accept donations ~*~

Donations are not used for anything other than
to help defray the costs of maintaining my website fees
and costs. I do not gain any monies for any other purpose.
If you enjoy my pages and would like to help me in this
area, just email me or simply click below for PayPal.

PayPal accepts all major credit cards and debit/credit
cards and is safe to use. You do not have to have an
account. Thank you for reading.
Click Here
And last but far from least -- I find this totally amazing that I have reached so much ofthe world. The below map indicates the location of visitors.WOW! Just look at all of you!!