The Carpenters There`s A Kind Of Hush 1976.Mp3
Many of you email me to join my list. To continue to be
informed of any changes and to receive a reminder when a
new page is published, follow below. Thank you.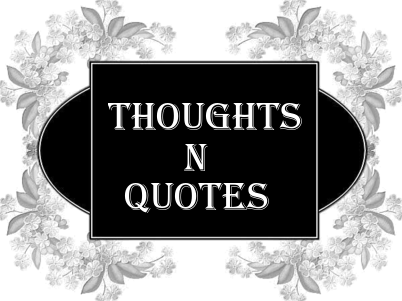 A man sooner or later discovers that he is the master-gardener
of his soul, the director of his life.
~James Allen
A man who dares to waste one hour of time has not
discovered the value of life.
~ Charles Darwin

All life is an experiment. The more experiments

you make - the better.
~ Ralph Waldo Emerson

Bacon Cheddar Muffins
2 cups biscuit/baking mix
2/3 cup 2% milk
1/4 cup canola oil
1 egg
1 cup (4 ounces) finely shredded sharp cheddar cheese
8 bacon strips, cooked and crumbled
In a large bowl, combine the biscuit mix, milk, oil and egg just until moistened. Fold in cheese and bacon. Fill greased muffin cups three-fourths full.
Bake at 375 for 20 minutes or until a toothpick inserted near the center comes out clean. Cool for 10 minutes; remove from pan to a wire rack. Serve warm. Refrigerate leftovers.
Yield: about 1 dozen.
Source: The Old Farmer's Almanac
What's in store—weather wise—for the coming year?
We've officially released our long-range weather predictions in the new 2014 Old

Farmer's Almanac and, as is our tradition, we offer a sneak peek at the winter forecast
for you, our Companion readers!
• In most of the United States, this winter is shaping up to be a rough one. We
forecast below-normal temperatures and above-normal snowfall during most of the
winter.

Brrrrr! Sweaters and snow shovels should be unpacked early in much of the country. The
good news is that the extra precipitation—which will fall as rain or snow depending

where you are—will help with any drought issues from the summer.
• In Canada, we expect more of a hodgepodge of winter weather. Expect above-
normal temperatures in the eastern half, while the west will be below normal from

southernmost British Columbia eastward through western Ontario and from Montreal

eastward to the Atlantic.
Key factors that influenced our predictions include a decline in solar activity combined

with changes in ocean-atmosphere patterns in the Pacific and Atlantic.

Copper for 100 votes 2-19-13 Pewter for 300 votes 2-22-13


Bronze
for 1,000 votes
3-8-13
Silver
winner for 2,500 votes 4-22-13
GOLD
winner for 5,000 votes 7-27-13
I hope you enjoyed my page today. Please do always
share the inspiration -- with family, friends, groups
and organizations. Have a great day and I hope to return
tomorrow with another Daily Dose.
Be safe and always aware of everything and

everyone around you.


And now till another
time, I always wish ...

♫ ♪ HAPPY TRAILS TO YOU ♪ ♫
Disclaimer - Please read ..
Everything on my pages is obtained from talented others
and the Internet, including Face Book, Yahoo Groups and
friends. I do not claim anything to be my own, nor do I always
know where things originated from because of the
many various places and people that I receive from.

If I have posted something that should be given credit,
it is not out of neglect or disrespect.

I simply was and am not aware because again of the

many resources I obtain my pictures and information from.

No copyright infringements are intended by the use of
anything on my pages. In accordance with Title 17 U.S.C.
Section 107, any copyrighted work on this website is
distributed under fair use without profit to those who
have expressed a prior interest in receiving the
included information for non-profit research.

This includes the music.

It is to be enjoyed on this website
for evaluation purposes only and again no financial gains
are to be made by its distribution. Songs are copyrighted
to their respective companies and artists.

~* ~ I do accept donations ~*~

Donations are not used for anything other than
to help defray the costs of maintaining my website fees
and costs. I do not gain any monies for any other purpose.
If you enjoy my pages and would like to help me in this
area, just email me or simply click below for PayPal.

PayPal accepts all major credit cards and debit/credit
cards and is safe to use. You do not have to have an
account. Thank you for reading.
Click Here
And last but far from least -- I find this totally amazing that I have reached so much ofthe world. The below map indicates the location of visitors.WOW! Just look at all of you!!