Christina Perri - A Thousand Years(1).mp3
Many of you email me to join my list. To continue to be
informed of any changes and to receive a reminder when a
new page is published, follow below. Thank you.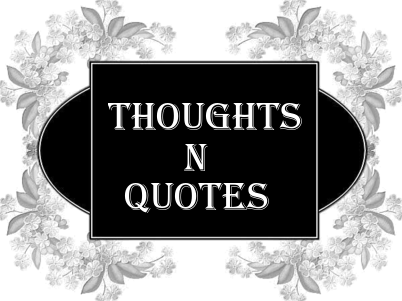 World always says - find good people and
leave the bad ones. But I say, find the good in
people and ignore the bad in them.
~ Unknown
Negative thinkers focus on problems.
Positive thinkers focus on solutions.
~ Unknown
Entire water in the ocean can never sink a ship
unless it gets inside. All the pressures of life can never
hurt you unless you let them in.
~ Unknown
Chocolate Chip Pudding Cookies
Yields 36 cookies

1 cup (2 sticks) Butter, softened
3/4 cup Brown Sugar
1/4 cup White Sugar
1 small pkg Instant Vanilla Pudding mix
2 eggs
1 teaspoon Vanilla Extract
2 1/4 cups All-Purpose Flour
1 teaspoon Baking Soda
1 pkg ( 12 oz) Milk Chocolate Chips

DIRECTIONS: Preheat oven to 375 degrees. Beat the butter, both sugars, pudding mix, eggs and vanilla in a large bowl. Beat until creamy and fluffy. Then slowly mix in flour and baking soda. Stir in chocolate chips.
Drop by tablespoonfuls, onto an ungreased cookie sheet. Bake for ONLY 9-10 minutes. Remove from oven and let cool about 10 minutes before eating.

Copper for 100 votes 2-19-13 Pewter for 300 votes 2-22-13


Bronze
for 1,000 votes
3-8-13
Silver
winner for 2,500 votes 4-22-13
GOLD winner for 5,000 votes 7-27-13


Well, that is it for another day -- I hope you have
enjoyed my page today. I do wish you all a very
good day - hopefully I will be back again tomorrow.
Be safe and always aware of everything and
everyone around you.


And now till another
time, I always wish ...

♫ ♪ HAPPY TRAILS TO YOU ♪ ♫
Disclaimer - Please read ..
Everything on my pages is obtained from talented others
and the Internet, including Face Book, Yahoo Groups and
friends. I do not claim anything to be my own, nor do I always
know where things originated from because of the
many various places and people that I receive from.

If I have posted something that should be given credit,
it is not out of neglect or disrespect.

I simply was and am not aware because again of the

many resources I obtain my pictures and information from.

No copyright infringements are intended by the use of
anything on my pages. In accordance with Title 17 U.S.C.
Section 107, any copyrighted work on this website is
distributed under fair use without profit to those who
have expressed a prior interest in receiving the
included information for non-profit research.

This includes the music.

It is to be enjoyed on this website
for evaluation purposes only and again no financial gains
are to be made by its distribution. Songs are copyrighted
to their respective companies and artists.

~* ~ I do accept donations ~*~

Donations are not used for anything other than
to help defray the costs of maintaining my website fees
and costs. I do not gain any monies for any other purpose.
If you enjoy my pages and would like to help me in this
area, just email me or simply click below for PayPal.

PayPal accepts all major credit cards and debit/credit
cards and is safe to use. You do not have to have an
account. Thank you for reading.
Click Here
And last but far from least -- I find this totally amazing that I have reached so much ofthe world. The below map indicates the location of visitors.WOW! Just look at all of you!!