John Tesh Wind Beneath my wings(1).mp3
Many of you email me to join my list. To continue to be
informed of any changes and to receive a reminder when a
new page is published, follow below. Thank you.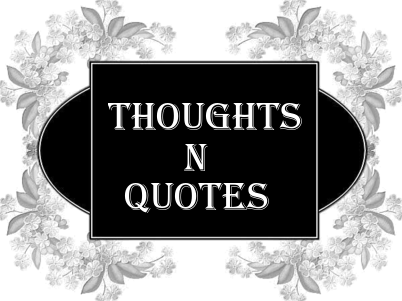 I quote others to better
express myself ....
With everything that has happened to you,
you can either feel sorry for yourself,
or treat what has happened as a gift.
Everything is either an opportunity to grow,
or an obstacle to keep you from
growing. You get to choose.
♥ Wayne Dyer

Be thankful for every person in your life.
Past, present and future because they will
make you stronger, kinder, wiser and
they are the people that make you who
you are today.
♥ Unknown
Being beautiful, does not make you smile,
does not make you happy, does not make
you nice. Being nice and happy and always
smiling makes you beautiful.
♥ unknown
CHEESE DIP
Ingredients
1 8 oz. package cream cheese
2 cups grated cheddar cheese OR grated Jalapeño Jack
1 cup mayonnaise
1 small purple onion, diced (you can use chopped green onions as well or omit onions if you don't like them)
◦Serve with Wheat Thins or Frito's Scoops for dipping or evenVeggies


Instructions
1. Place all ingredients in a shallow baking dish (a 9″ square pan or round quiche pan will be perfect!)
2. Microwave on high for about 2 minutes or until the ingredients are melted enough to stir together.
3. Stir until combined.
4. Bake at 350 for 20 minutes or until lightly browned.
5. Serve with Wheat Thins or Frito's Scoops for dipping
.

Copper for 100 votes 2-19-13 Pewter for 300 votes 2-22-13


Bronze
for 1,000 votes
3-8-13
Silver
winner for 2,500 votes 4-22-13
GOLD
winner for 5,000 votes 7-27-13
I do hope you all are taking a minute or two and voting for me
and also clicking on the animal site. I have always said
"together we DO make a difference"
Thank you for joining me again today. I was also informed
by a subscriber that the donation button below was not working
properly. I think I have it fixed now and if you have tried
before - it should be working now.

Here is wishing you all a wonderful day. I hope to be
back tomorrow with another page. Take care and
remember to always be safe in being aware of
everything and everyone around you.

And now till another
time, I always wish ...

♫ ♪ HAPPY TRAILS TO YOU ♪ ♫
Disclaimer - Please read ..
Everything on my pages is obtained from talented others
and the Internet, including Face Book, Yahoo Groups and
friends. I do not claim anything to be my own, nor do I always
know where things originated from because of the
many various places and people that I receive from.

If I have posted something that should be given credit,
it is not out of neglect or disrespect.

I simply was and am not aware because again of the

many resources I obtain my pictures and information from.

No copyright infringements are intended by the use of
anything on my pages. In accordance with Title 17 U.S.C.
Section 107, any copyrighted work on this website is
distributed under fair use without profit to those who
have expressed a prior interest in receiving the
included information for non-profit research.

This includes the music.

It is to be enjoyed on this website
for evaluation purposes only and again no financial gains
are to be made by its distribution. Songs are copyrighted
to their respective companies and artists.

~* ~ I do accept donations ~*~

Donations are not used for anything other than
to help defray the costs of maintaining my website fees
and costs. I do not gain any monies for any other purpose.
If you enjoy my pages and would like to help me in this
area, just email me or simply click below for PayPal.

PayPal accepts all major credit cards and debit/credit
cards and is safe to use. You do not have to have an
account. Thank you for reading.
Click Here
And last but far from least -- I find this totally amazing that I have reached so much ofthe world. The below map indicates the location of visitors.WOW! Just look at all of you!!