Kenny Chesney Back Where I Come From.mp3
Many of you email me to join my list. To continue to be
informed of any changes and to receive a reminder when a
new page is published, follow below. Thank you.

My granddaughters this week on their first day
back to school - Madison will be a freshman in high

school and Morgan a junior in high school. They
both made cheerleader, a double reason for
this grandma to be very proud!

Where oh where have the years gone?!


A little Country
and Western
music today!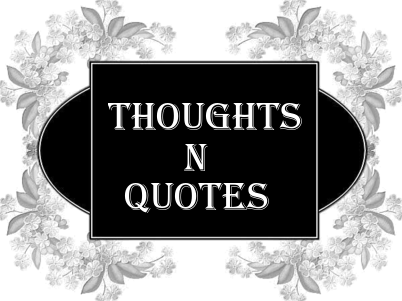 In life you'll realize there is a purpose for everyone you meet.
Some will test you, some will use you,
and some will teach you. But most importantly,
some will bring out the best in you.
~Unknown~

It is okay to be angry.
It is never okay to be cruel.
~Unknown~

Every moment spent in judgment and criticism of another
is a moment lost in the betterment and growth of self.
~Rio Vergini~
Listen to your heart.
Even though it's on the left side,
it's always right.
~Unknown~
Crock Pot
Bacon Cheese Potatoes
Ingredients
1/4 pound bacon, diced – I bake it first in the oven so that it is "done" and browned then I dice it and place in th
e crock pot.
2 medium onions, thinly sliced
4 medium potatoes, thinly sliced (or if you use a new potato or Yukon gold then halve)
1/2 pound cheddar cheese, thinly sliced (shredded is fine)
salt and pepper
butter
Green Onions (optional)
Instructions
Line crockpot with foil, leaving enough to cover the potatoes when finished – this will help to not stick and to steam the potatoes – also to keep them from getting discolored or mushy.
Layer half each of the bacon, onions and potatoes in the crockpot.
Season to taste with salt and pepper and dot with (real) butter.
Repeat layers of bacon, onions, potatoes and cheese. Dot with butter.
Cover with remaining foil.
Cover and cook on low for up to 6 hours (check at 4 hours – depending on your crock pot).
Add cheese for the last 20 – 30 minutes and enjoy!

Copper for 100 votes 2-19-13 Pewter for 300 votes 2-22-13


Bronze
for 1,000 votes
3-8-13
Silver
winner for 2,500 votes 4-22-13
GOLD
winner for 5,000 votes 7-27-13
Happy Friday everyone. I do want to give you heads up
that next week has filled up for me, lots going on and my
3rd chemo treatment of the stronger drug. So, again, and as
always because I want too, I will publish pages as I
am up to it and the time of day allows. Thank you again for
following me, sharing me and all the thoughts and prayers.
I could never ever begin to thank you enough or express
how much you all mean to me.

Do have a good Friday and a wonderful weekend.
Take care, always be aware of everything and

everyone around you.

And now till another
time, I always wish ...

♫ ♪ HAPPY TRAILS TO YOU ♪ ♫
Disclaimer - Please read ..
Everything on my pages is obtained from talented others
and the Internet, including Face Book, Yahoo Groups and
friends. I do not claim anything to be my own, nor do I always
know where things originated from because of the
many various places and people that I receive from.

If I have posted something that should be given credit,
it is not out of neglect or disrespect.

I simply was and am not aware because again of the

many resources I obtain my pictures and information from.

No copyright infringements are intended by the use of
anything on my pages. In accordance with Title 17 U.S.C.
Section 107, any copyrighted work on this website is
distributed under fair use without profit to those who
have expressed a prior interest in receiving the
included information for non-profit research.

This includes the music.

It is to be enjoyed on this website
for evaluation purposes only and again no financial gains
are to be made by its distribution. Songs are copyrighted
to their respective companies and artists.

~* ~ I do accept donations ~*~

Donations are not used for anything other than
to help defray the costs of maintaining my website fees
and costs. I do not gain any monies for any other purpose.
If you enjoy my pages and would like to help me in this
area, just email me or simply click below for PayPal.

PayPal accepts all major credit cards and debit/credit
cards and is safe to use. You do not have to have an
account. Thank you for reading.
Click Here
And last but far from least -- I find this totally amazing that I have reached so much ofthe world. The below map indicates the location of visitors.WOW! Just look at all of you!!