James Last - When The Snow Is On The Roses.mp3


Here is a great place to be inspired. You will always find the American flag
waving, our American eagle flyingand flowers always in bloom along with
support for the animal site and the
support for our troops.




If you fill your heart with regrets
and the worries of tomorrow,
you have no today
to be thankful for.

Don't waste your time looking back on what you've lost.
Move on, for life is not meant to be traveled backwards.

Never get tired of doing little things for others.
Sometimes those little things occupy the
biggest part of their hearts.

If you don't go after what you want, you'll never have it.
If you don't ask, the answer is always no. If you don't
step forward, you're always in the same place.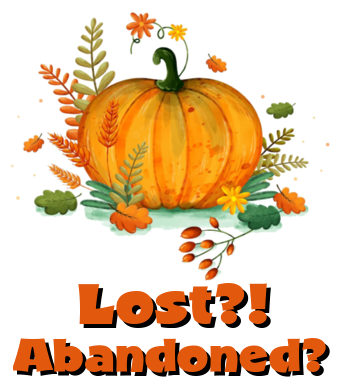 The Best and the Brightest
February is one of the coldest months of the year. But if you like your celestial sights to be bright and dazzling, bundle up and get yourself outside under the stars this month.
On February evenings, look south and find the constellation
Orion the Hunter
, the brightest constellation in the Northern Hemisphere. Two of Orion's stars,
Betelgeuse
and
Rigel
, are among the top ten brightest stars in the sky.
Above and to the right of Orion is the planet
Jupiter
, the largest and brightest of the planets. On the 17th, spot Jupiter to the left of the Moon. On the 18th, Jupiter sits to the right of the Moon.
To the upper left of Orion, we find the constellation
Gemini
, the Twins.
Castor
and
Pollux
are twin brothers in Roman and Greek mythology, and Gemini's two bright stars carry their names.
Below Gemini are the two dogs of Orion,
Canis Minor
and
Canis Major
, the Greater and Lesser Dogs. Each constellation contains a bright star.
In Canis Minor, it's
Procyon
, which translates from the Greek as "before the dog." Procyon gets its name because it rises each night just before
Sirius
, the "dog" star in Canis Major. Sirius is the brightest of all the stars and is a translation of the Greek word for "scorcher."
All told, six of the sky's 17 brightest stars are on display in the night sky.
See our printable Sky Map
to navigate the heavens from your backyard.
Source: The Old Farmer's Almanac



If you have not visited
this website, take a look.
You can view archived
pages as well ...
BITTS AND BYTES


Imagine ....
A sweet young voice
to sit and listen too, and
nice pictures too to soothe.
http://nethugs.com/inspirational/imagine-by-declan-galgraith/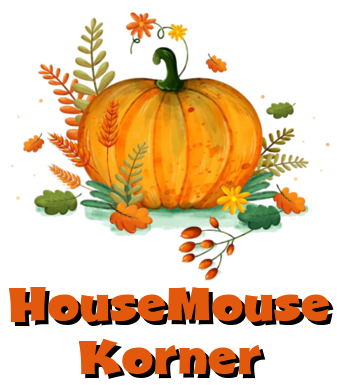 Pizza in a Crescent Recipe

Note: I love using Crescent rolls, so many wonderful

and fairly simple recipes by Pillsbury - and oh sooo good!


Here is another one I am gonna try.



1 can (8 oz) Pillsbury® refrigerated crescent dinner rolls or

1 can (8 oz) Pillsbury® Crescent Recipe Creations® refrigerated seamless dough sheet



1 package pepperoni slices (3 1/2 oz)



4 tablespoons spaghetti or pizza sauce



1 package (6 oz) mozzarella cheese slices
1

Heat oven to 375°F.

2

If using crescent rolls: Unroll dough; separate dough into 4 rectangles. Firmly press perforations to seal. Press or roll into four 7x5-inch rectangles. If using dough sheet: Unroll dough; cut into 4 rectangles. Press or roll into four 7x5-inch rectangles.

3

Arrange 9 pepperoni slices in center third of each rectangle. Spread 1 tablespoon spaghetti sauce over pepperoni.

4

Fold each slice of cheese in half; place over pepperoni. Fold short sides of dough to almost meet in center; securely pinch edges together, leaving middle open. Tuck 4 or 5 pepperoni slices into middle opening. Place on ungreased cookie sheet.

5

Bake 13 to 16 minutes or until golden brown.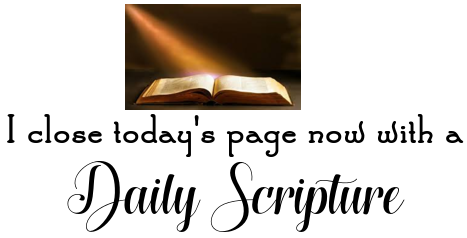 Always read my pages entirely. On occasion new
things may be added at the bottom.
Thank you for your service
Please take a moment daily
to click & care ...
I always enjoy comments in my
guest book. Feel free to view or
sign, just click below.

Please vote for my Daily Dose




"THANK YOU"
Award(s) I have
received already!


Copper for 100 votes
2-19-13


Thank you all for visiting again today. Remember to scroll down to the bottom
of my pages daily - sometimes I do add things. I added my Dad and Lois today.
Please do share my pages with your family, friends, organizations, offices,
groups and well, just everyone. We all need positive in our lives, and I
do try to display that each day here. Join me tomorrow as I welcome
in the last weekend of February/2013. Be safe, be always aware
of everything and everyone around you. Have
a really nice day!!


And now till another
time, I always wish ...

♫ ♪ HAPPY TRAILS TO YOU ♪ ♫

Please feel free to
email me anytime.
I love comments and
or suggestions.

I am not sure how long her blog will stay on-line. But
she usually added something daily if you would care
to learn more about this fine lady. Click on her picture.
( Her last entry was February 10th, 2013 )
You are free to use any pictures and or graphics on my site.
I do not claim to own any material on my site and if it is something
I did make, I would love to share always.

Disclaimer - Please read ..
Everything on my pages is obtained from talented others
and the Internet. I do not claim anything to be my own.
No copyright infringements are intended by the use of
anything on my pages. In accordance with Title 17 U.S.C.
Section 107, any copyrighted work on this website is
distributed under fair use without profit to those who
have expressed a prior interest in receiving the
included information for non-profit research.

This includes the music. It is to be enjoyed on this website
for evaluation purposes only and again no financial gains
are to be made by its distribution. Songs are copyrighted
to their respective companies and artists.

I do accept donations
Just email me

or simply click below
for PayPal ... they accept all major
credit cards and debit/credit cards.
You do not have to have an account.
Thank YOU!

Click Here
The below map indicates the location of visitors